Coming in 2023: Realizing Resistance Episode III: The Expanding Universe | CFP Fall '22. #RRIII23
Rise! Resist! Revolt!
RRII Pop Ups
Over the next nine months we will be hosting a series of Pop Up events in the lead up to our third installment of the Realizing Resistance conference trilogy: Realizing Resistance III: The Expanding Universe.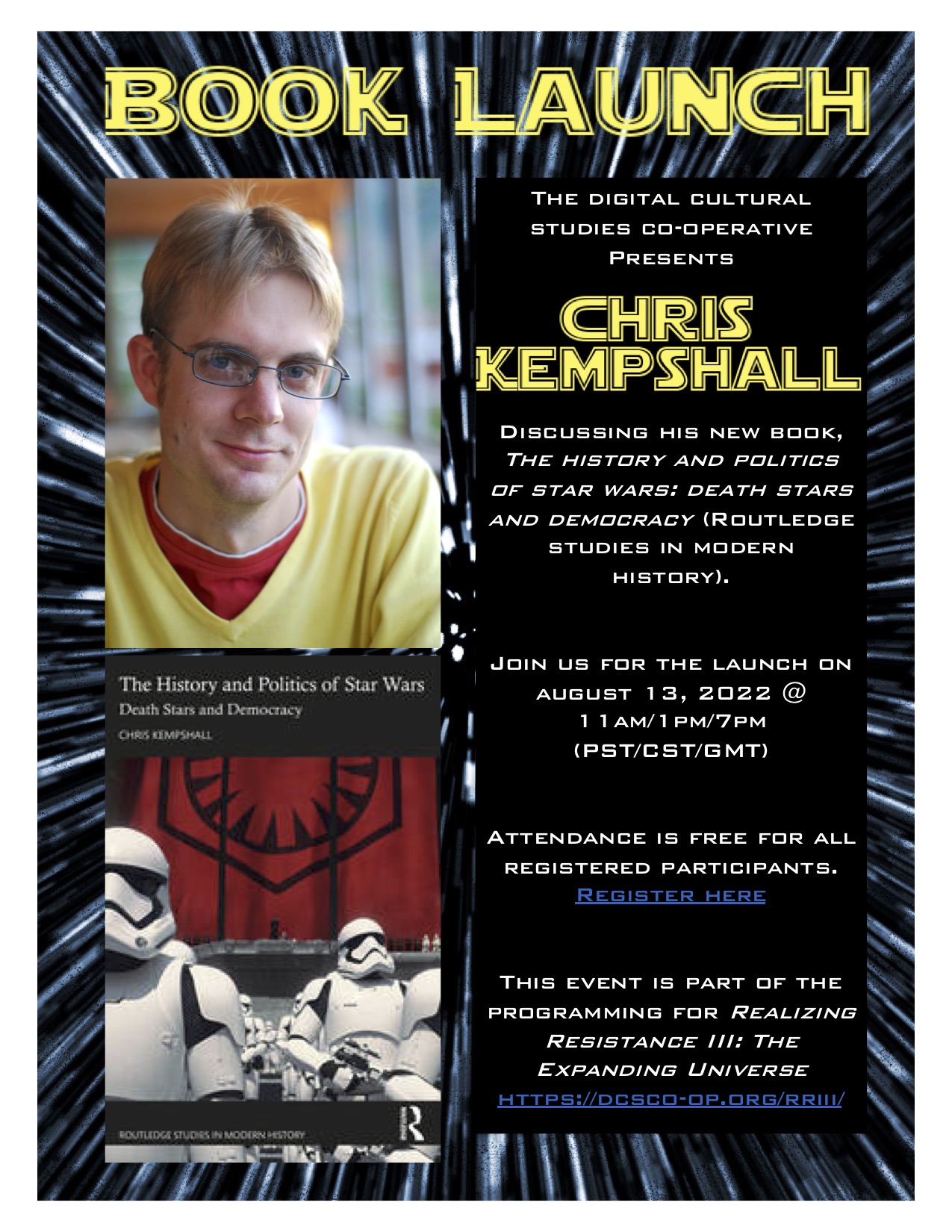 Dr. Sam Langsdale, the creator of Realizing Resistance, hosted this conversation with author Dr. Chris Kempshall about his new book, The History and Politics of Star Wars: Death Stars and Democracy (Routledge, 2022). View the recording in the Pop Up Shop!