Rise! Resist! Revolt!
RRIII Pop Ups
Over the next nine months we will be hosting a series of Pop Up events in the lead up to our third installment of the Realizing Resistance conference trilogy: Realizing Resistance III: The Expanding Universe.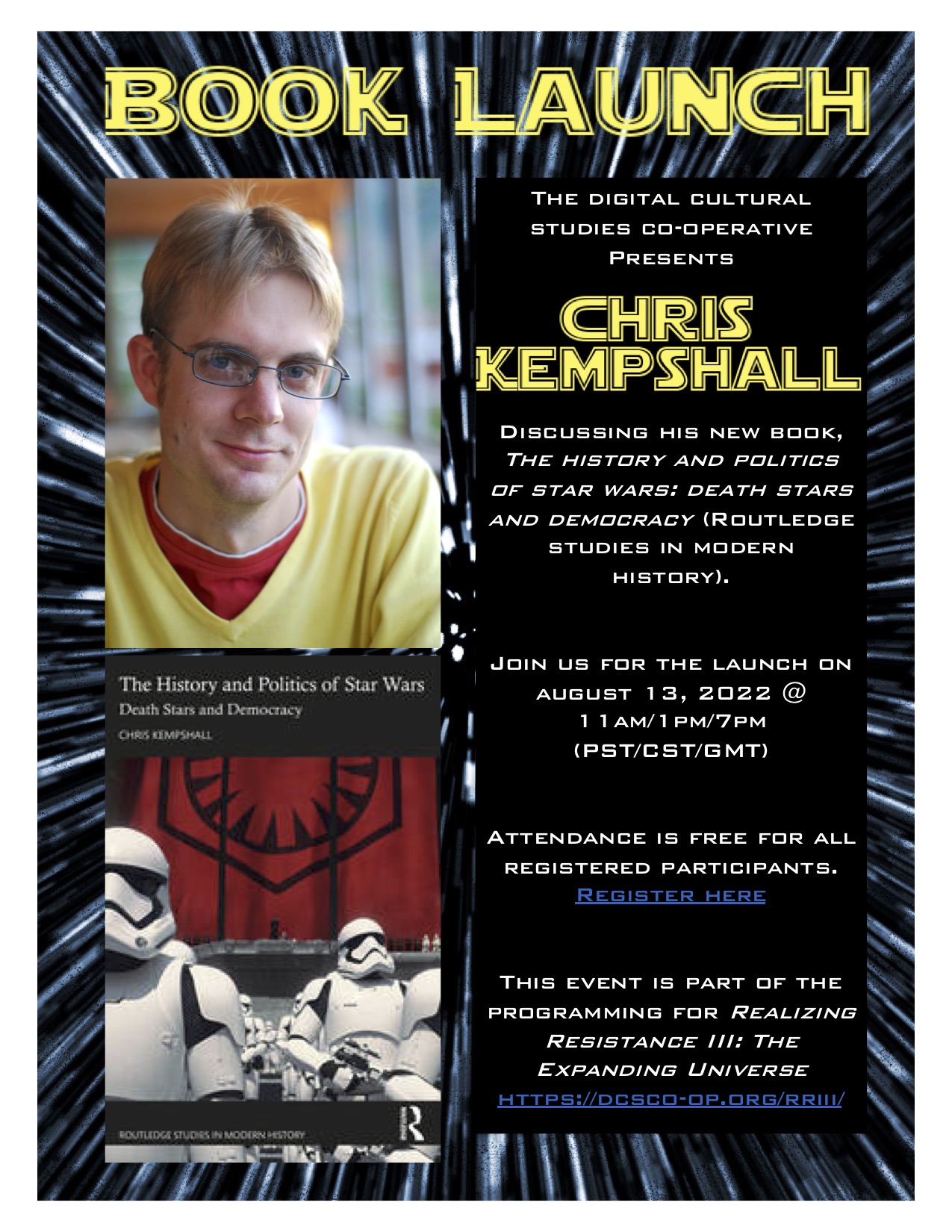 Dr. Sam Langsdale, the creator of Realizing Resistance, hosted this conversation with author Dr. Chris Kempshall about his new book, The History and Politics of Star Wars: Death Stars and Democracy (Routledge, 2022). View the recording in the Pop Up Shop!
Dr. Justin Wigard interviews pop culture author and publisher Stu Horvath about the 1980s & 1990s Star Wars role-playing games published by West End Games, what makes those games tick, where they fit into the larger history of Star Wars, what makes them so influential, and how they foster modes of rebellious and resistant gameplay. No prior RPG experience required! Listen to the podcast in the Pop Up Shop!